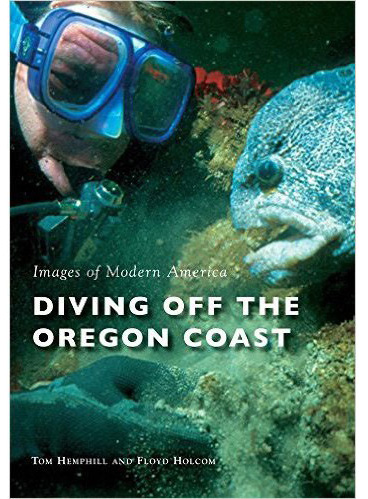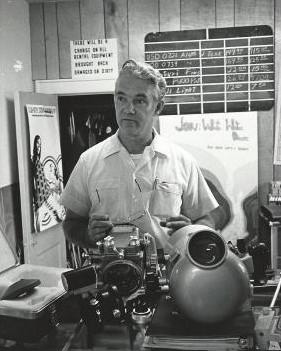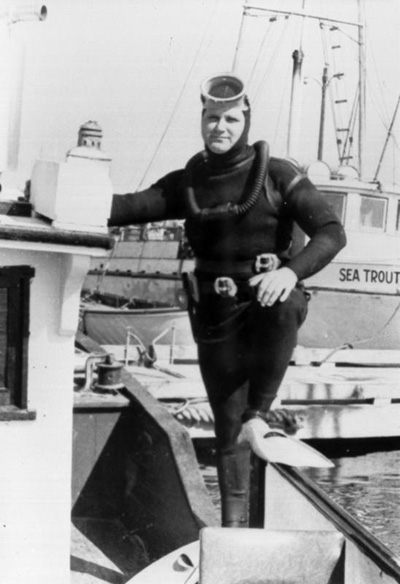 Available Now - Diving off the Oregon Coast
The Oregon Coast is well known for its beauty. The rugged coastline with its constant wave and surf action provides the calming sounds of the ocean that all can hear, but a diver also sees the giant kelp forests and gets excited about the promise of abundant marine life, brilliantly colored anemone, sponges, cute little reef fish and huge ling cod, large plate-sized rock scallops, abalone, giant Pacific octopus, and friendly wolf eel. This is truly a diver's paradise.
There are no stories of skin divers prior to World War II, but with the development of rubber dry suits and neoprene wetsuits in the early 1950s, divers began to explore the reefs out past the surf and in protected coves near the shoreline. Images of Modern America: Diving off the Oregon Coast showcases the images of a few diving pioneers, early and current dive stores, the beautiful coastline, and the colorful world underwater.
This book can be ordered now by clicking the Buy It Now button above (which includes FREE shipping), or you may order it from Amazon.com by clicking here.
Author Tom Hemphill shares more about the book:
Floyd Holcom and Tom Hemphill spent several years gathering photos and information to create this book, which focuses on diving pioneers from the 1950s and 1960s. The book is a pictorial history of the people, places, and events that shaped recreational diving from the 1950s to the present day.
"The photo at the left is of Tommy Amerman, one of the first diving pioneers in Oregon. Tommy opened the first dive shop in Oregon, circa 1953. He began renting masks, fins, and snorkels out of his living room. As the business grew, he moved the shop out of the house and into the garage, then later to SE 82nd in Portland".
"We sincerely thank our friends for their contributions to support this book. We needed about 160 photos and we collected more than 500 photos just by asking our friends. We must also acknowledge the fact that we had to leave out a few diving pioneers, dive clubs, and dive stores".
"The group from Eugene and Newport were extremely helpful with photos, details on specific diving locations, information on the Oregon Coast Aquarium and memories of one of our great pioneers, Don Hollingshead. Thank you Michael and Diana Hollingshead, Jim Burke, and Lance Beck.
This is an early 1970s photo of Don Hollingshead, founder of Eugene Skindivers Supply. The store was established in 1956 by Don Hollingshead, and was first operated out of the back room of an appliance store. In 1969, Don moved the store to its current location on 6th St.  His son and daughter-in-law, Michael and Diana Hollingshead, now own and operate the oldest dive store still in operation in Oregon.
Several dive clubs contributed photos and information on the club history. Thank you Don McCoy, Portland Sea Searchers; Jim Pendergrass, Eugene Dive Club; Jeff Groth, Oregon Scuba Club.
The people that provided the most history include Sid Macken, Historical Diving Society who provided some great photos and history of people from the 1950s; Paul Schorzman, diving historian and good friend, who dug through boxes to find some old photos and who came up with dates that we could not find; John Ratliff, dive gear inventor and diving historian for providing photos, memories and details on some old equipment designs.
Most of the great underwater photos were taken by Steve Zedekar and the photos of spearfishing were taken by Josh Humbert. These guys are real professionals and we appreciate being able to include their photos.  All of the photo credits will be listed for each photo in the book.  thanks to everyone that provided photos.
Other contributors include Laurie Hannula, (Owner of Pacific Watersports in Aloha, Oregon), Ron Tinker, (Owner of Adventure Sports Scuba in Wood Village), Mark Fischer, (Owner of Hydro Sports Dive & Travel in Salem, Oregon), and Rod Shroufe & Dan Semrad II (Owners of Scuba Specialties NW in Oregon City)."